Who to see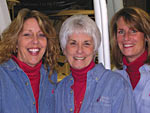 Anchor Finance
Diana Collinson
Pat Miller
Kimberly Madigan
800-776-0616


[email protected]


www.anchorboatloans.com

Anchor Finance's management team has years of combined experience in the marine industry, originating in the early 70's. Our diverse experience include boat ownership and both wholesale and retail sales. Our staff will guide you in every aspect of your purchase. We offer numerous financing options, fast approvals, hassle-free settlements, insurance quotes, and in-house documentation/titling services. One call does it all! (800-776-0616)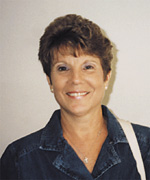 Anchor Insurance Agency
Janet Brown, Owner - Agent
410-269-0752


[email protected]



Anchor Insurance Agency started in 1981 as a marine insurance company with a sales force of one and 20 policies sold the first year. We have since sold over 1000 policies and insure boats from Coast to Coast. We can insure boats from 15'up to mega-yachts, but our specialty is the family cruising boat: power, sail or sport fishing boats. Our goal is to help every customer customize a policy that will fit their boating insurance needs. We are waiting to hear from you!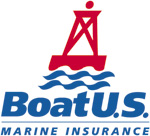 Boat/U.S
Marine Insurance
800-283-2883
www.BoatUS.com

For over 35 years, the Marine Insurance Division of BoatU.S., Boat Owners Association of the United States, has been providing insurance protection for recreational boaters nationwide. Featuring affordable policy options - from Yacht to PWC, 24/7 dispatch for immediate assistance and claims service from boating experts, BoatU.S. is the best crew for protecting you. Call for a free quote or apply and bind online at BoatUS.com.



Essex Credit Corporation
Helen Wimpee
866-377-3948 ext 7926


[email protected]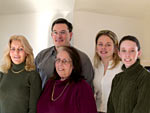 Boat Loans Made Easy - New Used Refinance. When looking for Marine financing, look no further than Essex Credit Corporation. With 24 years in the marine industry, Essex Credit offers boat loans with competitive rates and extended terms up to 25 & 30 Years. We offer one-stop shopping. We handle every detail of the transaction – from the procurement of state titles to Coast Guard documentation. Visit our automated Instant Approval website, your Marine Application could be approved in minutes with our no income verification program for loan amounts up to $125,000. Ask your sales representative for more details


Henry M. Murray
insurance Agency
David Kolb, President
410-224-2664


[email protected]



"The Henry M. Murray Insurance Agency celebrates over 120 years serving the Annapolis area. We insure general businesses, marinas, boat dealers and pleasure yachts. Our rates are one of the most competitive in the area and our service is prompt. We are an Independent Agency, which means we deal with several insurance companies, not just one. Call us today."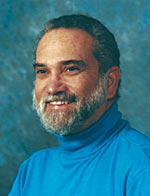 International Marine Insurance Services
Al Golden, President
800-541-4647


[email protected]



"Boat Owners should realize that you don't have to accept insurance policies that are not replacement cost, that exclude mechanical breakdown, dealing with some clerk that doesn't know boats and you certainly don't have to accept policies that become ridiculously priced!"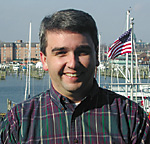 National Marine Underwriters
John Beachley, Vice-President
800-262-8467


[email protected]



National Marine Underwriters, Inc. is a privately owned company established in 1983 to provide recreational boat owners with a comprehensive and competitively priced insurance policy. We specialize in all types of recreational boats including personal watercraft and six-passenger charters. Call our toll-free number or log onto our website for a fast, free, no obligation quote.


NBOA Marine Insurance
800-248-3512


[email protected]


www.nboat.com

Serving thousands of boaters world wide since 1984, NBOA Marine Insurance offers True Value Benefits with the best coverage and service at the most competitive prices. NBOA's emergency towing program is the best value in the marine industry. To celebrate its twenty-first anniversary, NBOA is offering 21,000 free memberships. Sign up by simply logging onto www.nboat.com and clicking the anniversary icon.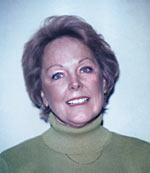 Old United Casualty Co.
Suzanne Redden
Director of Agency Relations
800-909-7899


[email protected]


www.oldunited.com

Because we do not write in the "hurricane-prone arena" (except "snowbirds"), Old United is able to offer pricing/ rating reductions for all new (bold type the word "new" please) policyholders countrywide. A new Freedom Personal Watercraft Program joins our Millennium Mariner (yachts), Bristol Watercraft (boats) and Anglers Advantage (bass boat) programs. For information on lower premiums, or any of these special programs, call Suzanne Redden — who has over twenty years of marine insurance experience.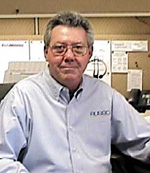 Russo Marine Financial
Gerald Pitts, Business Manager
888-604-7916


[email protected]



Marine Financial Services, Inc. offers individually tailored loans for boats purchased from dealers, through brokers and for private party sales as well as the refinancing of existing loans. We help facilitate the sale from initial application right through proper ownership transfer and final vessel licensing, whether it's State or USCG Documentation. We have no minimum or maximum loan amounts and you will be delighted with our superior level of service. We would be pleased if you would afford us the privilege and opportunity of providing your next boat loan. Russo Marine – the future of marine finance. "Financial Services From Boaters, not Bankers".®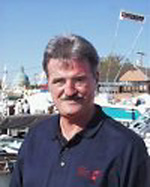 Scott Financial Services
Bill Scott, President
800-556-0666
www.scottBoatloan.com

Take advantage of the industry's most competitive rates at Scott Financial, now entering its 20th year as the first choice for boat buyers and dealers across the nation. We'll work with you to design a customized financing plan that fits your budget. We provide insurance quotes and in-house documentation services to help you get on the water faster. Headquartered in Baltimore, Maryland, Scott Financial offers marine financing nationwide. Visit us today at www.scottBoatloan.com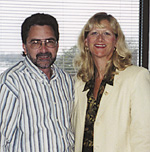 Sterling Acceptance Corporation
Karen Trostle, President
Dave Trostle, Vice President
800-525-0554


[email protected]



As avid boaters ourselves we understand the importance of your boat purchase. In addition to offering competitive fixed and variable loan rates we provide in house Coast Guard Documentation and yacht insurance quotes. Our knowledgeable professional staff is dedicated to helping make the process of buying your boat smooth and enjoyable. In December 2004 we moved into our expanded corporate headquarters in Annapolis allowing us room to grow to meet our customers future needs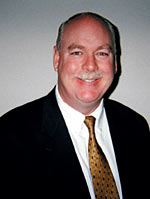 Sterling Associates
Tom Smith
1-800-286-8073
www.boatbanker.net

We are committed to provide our customers with professional, personalized service while offering the lowest possible rates. We represent more marine lenders than anyone else in the industry. These relationships allow us to offer financial products customized to fit many needs. Our team makes all the difference...we will help you finance your boat!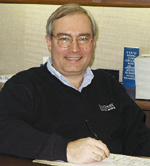 SunTrust
Don Parkhurst, Senior Vice Pres.
800-797-BOAT
www.suntrustmarine.com

SunTrust marine lending experts have the experience that few other banks have. In addition to providing you with your boat loan, we can help you value your boat, find a surveyor and we can even document your boat with the U.S. Coast Guard.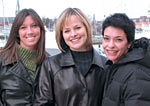 Trident Funding Corporation
Lynda Schulze Kemppainen
Lisa DiDomenico
Gabrielle Clark
888-386-3121
www.tridentfunding.com

Our staff has extensive knowledge and experience in the boating and finance industry. You will not find more personal or professional service at any other marine finance company. Trident has a team of loan officers that will seamlessly guide you from application to closing. We take our job seriously and are asking to earn your business.