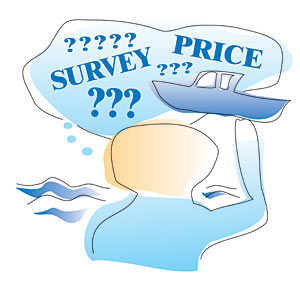 Yacht Brokers see great season ahead

Mike Sweeney of Mears Point Yacht Sales had a great year selling brokerage boats, and though he's a veteran of more than 20 years in the industry, 2004 was his company's first full year in business. "It was wonderful for us," he reports. "It seemed like the motoryacht end of the business was big. Overall, the majority (of sales) were in the thirty-five-foot range, which is our bread and butter." The average transaction "hovered in the $85,000 range," he says. "I see strong future sales. I'm very optimistic."

It was also the first year of brokerage sales for Ken Comerford, a new broker at Annapolis Yacht Sales. "For me it's been a very rewarding year because I didn't think I'd get as far along as I have as quickly as I have," he says. "Most of our business, based on our history, has been sail but the power business has been relatively strong. As our market expands, this whole 'Generation X' is starting to get more savvy and the majority of people we're selling to are forty to fifty years old. Their families are starting to get older and they want to go out boating."

Steve Smith of Island Yacht Brokers also reports that sales were strong this past year. "The trend for us has been having nicer and nicer boats to sell. People don't want fixer-uppers. You've got a lot of fiberglass boats out there that are 25 years old, the glass hulls seem to last forever, but the engines and the systems don't and it's becoming more and more expensive to get them repaired."

"We just finished up the best year we've had in seventeen years," reports Pat Mayben of Bristol Yacht Sales. "We base that on the total value going through the door and the average value of each transaction, but I don't think we're alone—It's related to interest rates hovering around five and a half percent, and not likely to go up at least in the first quarter in 2005. The unusual piece of the news is that sailboats over forty feet enjoyed a bit of a resurgence in the latter part of 2004," Mayben adds.